The content of this website contains affiliate links, and we may be compensated at no additional cost to you! Thank you for your support.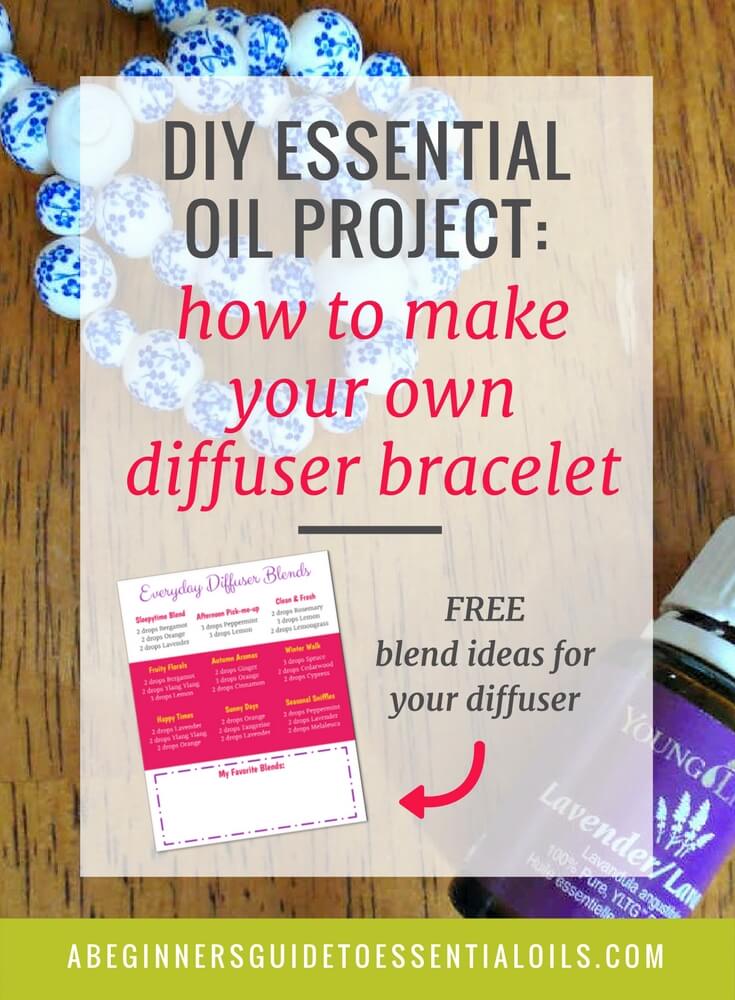 Kids love having their own diffuser jewelry and making their own jewelry is even more satisfying. Best of all, bracelets are simple projects for kids. So let's get started with our project – how to make a diffuser bracelet.
How to make a diffuser bracelet
Diffuser jewelry is a fun project to work on with your kids. You can make pendant style diffuser necklaces but I think bracelets are perfect for the first project for kids.
They are easy to make and can be personalized in so many ways. Everyone can choose their favorite essential oils – you'll probably want to make a few different bracelets for all your favorite oils.
So let's learn how to make a diffuser bracelet!
Making the Bracelet
You only need a few things to make a diffuser bracelet (note: these are not the exact products I used in the photos. I did try to find similar items for your convenience; they are affiliate links):
Start by pinching off small pieces of clay, similar in size to the beads you are using. Roll them into beads then use the toothpick to poke a small hole through the center. When you've made all the beads you need (you really only need 1 or 2 per bracelet) choose a few small stamps to add some decorative touches.
Follow the instructions on the clay for drying.
Once your beads have dried, string them with your decorative beads onto the leather cording or jewelry cord until it's the desired length. Tie off the cord and use a bit of glue to adhere the ends. That's all there is to it – it's very easy to make your own essential oil diffuser bracelet!
Using your Essential Oil Bracelet
Just like the diffuser necklace, pour 1-2 drops of essential oil onto the clay beads before putting the essential oil diffuser bracelet on your wrist.
Diffuser bracelets are another great way to enjoy the benefits of essential oils and it's a perfect project for kids.